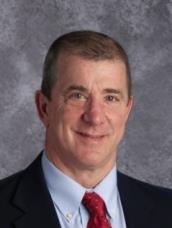 Phone:
Email:
Degrees and Certifications:
Mr.

David Paltrineri

Principal, Mr. Paltrineri

As I enter my 35th year in Education, it is an honor to introduce myself as the principal of Clayton Intermediate School. Although CIS begins the 9th year since it opened in 2012, I have as much excitement for the upcoming year as I did when the school first opened 10 years ago. As your principal, I look forward each day to strengthening the relationships that I have with all of our wonderful students, families, teachers, and talented staff.

In addition to my role as an educator, I am first and foremost a husband and father. This December I will have been married to my wife, Jodi for 35 years. We have two amazing girls. Danielle 30 and Mia 29 years old. I come from a family of Educators. My Grandmother, my father and my sister were elementary school teachers. My wife, Jodi has been a Kindergarten teacher for 20 years. She is the best teacher I ever met. Now my daughter Mia continues the family legacy as a high school Physical Education teacher. Danielle's interests include languages and cultures and she applies those interests to her career as an international flight attendant. Both girls are out of the house, working in their careers and married.

Since graduating from the Eckerd College in St. Petersburg, Florida, I have worked in a school setting in both the private and public sector. I served communities in under-resourced schools in Florida and Maryland as both a teacher and administrator, in a community college in Delaware, and in a high school in Smyrna. It is in my position as a principal, where I have been most fulfilled in my life's work. The principalship provides me the chance to work collaboratively with teachers on a daily basis, while also remaining connected to young students learning and growing in the classroom. I firmly believe that every child can excel and the partnership between home and school builds confidence in students to use their powers to shape their future and the future of our community and our nation.

Last March until the end of the year was extremely challenging for students, parents, teachers and all who are connected with schools. This year we will continue to work together to provide the best education for our students as possible while maintaining the safety and health of all. Please know that my door is always open to you. I heartily welcome your conversation and positive input throughout this year. Let us always keep our students the primary focus of our work. I look forward to celebrating our collective successes during the 2020-2021 school year.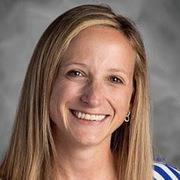 Phone:
Email:
Degrees and Certifications:
Mrs.

Melissa Buchanan

Associate Principal, Mrs. Buchanan

I am so excited to be the Associate Principal at Clayton Intermediate School! I have worked in the Smyrna School District for 20 years as a high school teacher and as an instructional specialist. I am so happy to start this new chapter of my career at CIS. Over my career, I have developed a love and a passion for education, making sure that I always do what is best for kids. I find working with (and for) teachers to be highly rewarding. Together, our job is to ensure that all students learn and grow in their school environment.

I was born in Albuquerque, New Mexico but I grew up in Wilmington, Delaware, and attended the University of Delaware. Later, I earned my masters from Wilmington University. My husband Ryan and I moved to Smyrna in the early 2000s when we were both teachers at Smyrna High School. Together we have two, pretty special girls - Maddie and Cate. Maddie will be in 5th grade this year and Cate is a 3rd grader. We also have a little dog named Penny.

I look forward to working with and meeting all of the new students and families at CIS. This school is a special community of people and I am so fortunate to now be a part of it!!